A fully qualified PGA Professional with over 250 clients. A coaching specialist recognised from the PGA for my continued learning and development. My lessons are taught in an enthusiastic, encouraging and simple manner, but most importantly are fun!
Why Coaching?
We're passionate about helping you play better golf.
Every golfer enjoys the game more when they're hitting good shots and playing well. This is our mission for you.
Think back to your last few rounds and try to pinpoint an area that cost you shots…
Maybe, you had too many three-putts as a result of poor distance control? Or did you miss too many fairways to the right meaning you had to chip out sideways? It could be that you play well in practice rounds with your friends but struggle to replicate that in competitions?
Through our experiences in the game and our PGA education, we appreciate that every golfer is different. That's why we offer a range of lessons and packages to suit everyone.
Lessons will cover:
Golf Fundamentals
Swing Basics
Short Game
Long Game
Course Management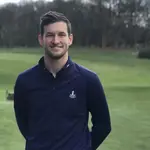 Stuart Hall - Head PGA Professional
Having turned professional in 2013, Stuart was awarded the Best First Year Trainee within the PGA of England East, which included golf coaching examinations. Having successfully completed his PGA Foundation Degree in the summer of 2016, Stuart currently has over 50 golfers that he coaches on a regular basis. Renowned for his excellent short game teaching ability, Stuart is also great at motivating and enthusing kids and his objective when coaching is to instruct in a fun, enthusiastic, encouraging and simple manner. Hugely popular and easygoing, Stuart really enjoys watching golfers improve.
---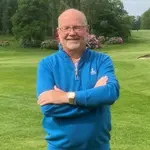 Luther Blacklock - PGA Golf Professional
Luther joined the Professional Golfer's Association in 1973; in 2007 he received their highest award of "Master" P.G.A. Professional, for his services to the Teaching industry. As Club Professional to Woburn Golf Club for 34 years and inventor of the renowned Explanar Golf Training System, Luther brings a wealth of experience to support our Head Professional Stuart Hall, as he builds his team of dedicated Professionals. Travelling internationally establishing Explanar, Luther has experienced first-hand, many of the world's best coaching facilities, from Gleneagles, Celtic Manor, Woburn, Augusta, Woodhall Spa, and the "Butch" Harmon School of Golf in Las Vegas. Luther's vision as Consultant Master P.G.A. Professional, is to include the eclectic best features from the above, within the proposed Ashridge Teaching Academy. Put simply, the goal is to create a world class coaching facility worthy of Ashridge and its surroundings. "To come to Ashridge is a dream come true and I'm thrilled to be teaching such a keen and active golfing membership" says Luther.
---
Roland Kriel - Assistant PGA Professional
Roland recently joined Ashridge Golf Club as an assistant to Head Professional, Stuart Hall. Roland is excited about the prospect of working with Stuart and obtaining his PGA coaching qualification. Roland was born in South Africa but grew up locally in Berkhamsted, he returned to South Africa in 2006, where he spent 15 years providing hospitality services, as a Level 3 Safari Guide. Roland has been very lucky to have played some of the best courses around the world and always knew he was destined for a career within the golfing industry. "I love the game of golf and the rewards it gives me; the biggest reward by far is building customer relationships."
---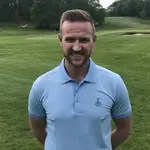 Jamie Cantelo - Assistant PGA Professional
Having started playing golf almost as soon as he could walk, Jamie was happy that he was able to make his childhood passion his career. After spending a year in the States, he enjoyed roles at the PGA and later the Ladies European Tour (LET) where he became a rules official, working at events such as the AIG Women's Open as part of the tournament operations team. Jamie continues to work as a freelance rules official for the LET and regularly travels to events around the world. He became a member of Ashridge in 2018 after moving to the area, and has now joined the Professional team. He has enjoyed getting to know the membership and working with the rest of the team, to give both members and visitors a warm welcome to the Pro-shop and the club.
---
Tom Bailey
---